Greenhouse Pumptrack Race in Bern, CH
Greenhouse Pumptrack Race in Bern, CH January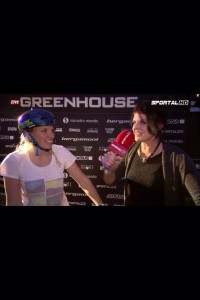 ---
During the weekend 9-10 of January many of the top mountain bike athletes met in Bern, Switzerland. For the first time they not only invitedPros to the race, amateurs also ventured to join in a pre-qualification race on Friday, racing for a spot in the big final on Saturday.
The whole show was streamed live on sportalhd.com with over 8 cameras, race timing input and great rider profile intros
Friday was the qualifying day for both women and men. The women races took place for the first time at the Greenhouse event. The inner circle of the race track offered a challenging course.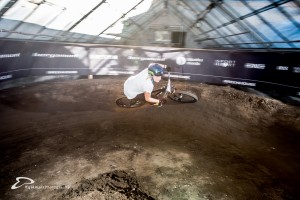 On Saturday the track has lost some humidity and the races were getting faster and faster. After the training, the women opened up the race night. With spectators crowding the indoor track, Emilie Siegenthaler (third place in the Friday qualifications) won. The women's race was appreciated among both spectators and riders. I wanna thank the organizers and Adrian Kiener for such an amazing weekend. Hopefully I'm gonna be invited next year as well 🙂
http://www.pinkbike.com/news/recap-greenhouse-urban-mountainbike-race-video-2015.html