Bike festival Lago di Garda
The Bike festival at Lago di Garda in Riva is a event every biker has to attend at the beginning of the season. It takes place at the first weekend in May since about 20 years now. There's a Enduro Race, a XC Race and lots of other side events.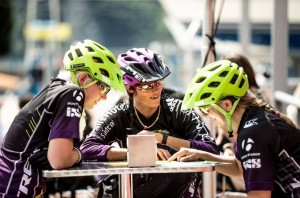 It sort of rings the bell for the season. It's good the see all the people from the business    after a long winter.
I love to be there.
This year we started the weekend with a shooting for iXS. Ale di Lullo created beautiful shots at a spot on top of the Lago. Christoph Breiner, another photographer recorded us, the Trek Gravity Girls while joking around. In the season 2014 the Team will be: Steffi Marth, Katja Rupf, Birgit Braumann and me, Kathi Kuypers. Steffi's focus will be on Downhill races, BirgitEnduro, Katja will take part at the Swiss Epic race in September and I will focus on dirtjumping.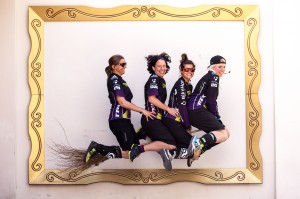 I'm so proud to be part of the TREK GRAVITY GIRLS. The girls are all so sick on their bikes and being a part of them makes me feel good. Thanks Trek for always believing in me and my dreams.