Swatch Rocket Air 2017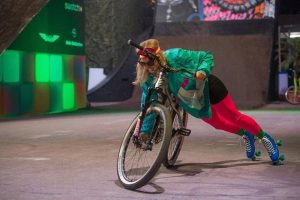 Swatch Rocket Air 2017 was my first contest in 2017. And because I studied Sport-, Event- & Mediamanagement, Andy Halter from the organizing Flying Metal Crew asked me to help him with the whole PR about the event, too.
The Event in Thun is always great fun to ride and the atmosphere is unbeatable. Love in every single detail, just like Swiss guys are known for. They take care about everyone very carefully, have a sick line up and show off a great party. Thanks for having me for the 80ies edition of Swatch Rocket Air 2017 >Back to the 80ies<.