26Trix Leogang
26TRIX – my 3rd contest of the year
I knew that'll be hard. I knew that the line will be tough as nails to beat. But I wanted it so bad.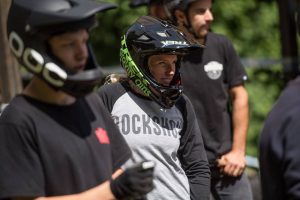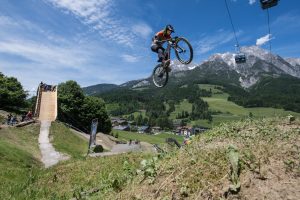 The line was very hard. I had to pedal down the start tower, push through the 1st jump, break for the hip, then pedal into the concrete berm and push all I have to get over the 3rd jump. The biggest one of the course and then the next one was ok, if you have hit the 3rd one correctly. Then a hip and a one last step up jump.
I feel very fortunate that rasoulution invited me to compete at the contest. But I couldn't show my best performance in finals because the wind was to dangerous. We had headwind on the biggest part of the course and when the riders told me I should rather chill than ride in these hard circumstances, my confidence was lost and I just rode the 1st 2 jumps. Sorry, I really wanted to do a great show, but it just wasn't the right day. I'll try again!